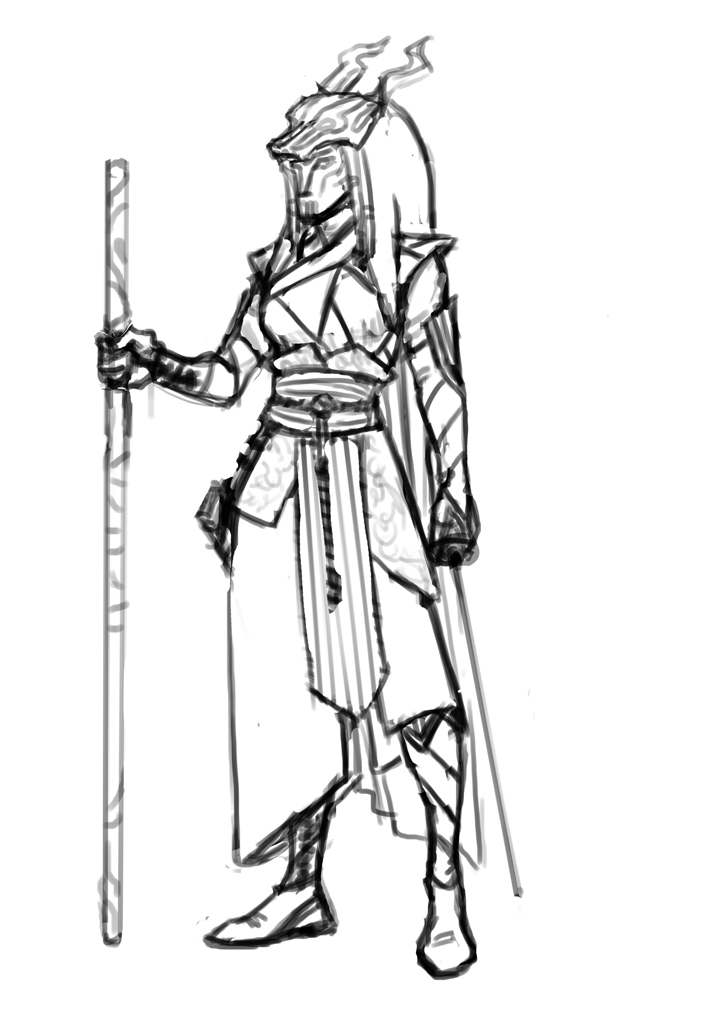 One day I thought to myself "Why do women get the short end of the stick when it comes to cool armor?" So I came up with the idea for a group of female warriors/sisters/daughters of a wolf goddess. The designs for the 2nd and 3rd warriors I had already done as males for another project, but I adapted them for this one. The main inspiration for their armor comes from Gareth Pugh. It will consist of leather, cloth, and bone. They have no metal on their persons except for their weapons. Ideally I'd like to create game ready characters for each one, although at the moment I'm thinking of cutting it down to five instead of eight.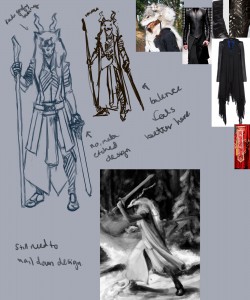 The leader of the group, Valkea, has so far received the most attention. After input from a friend and my own edits I came up with the 2nd image below. I really prefer the carved wolf-head to the more realistic one.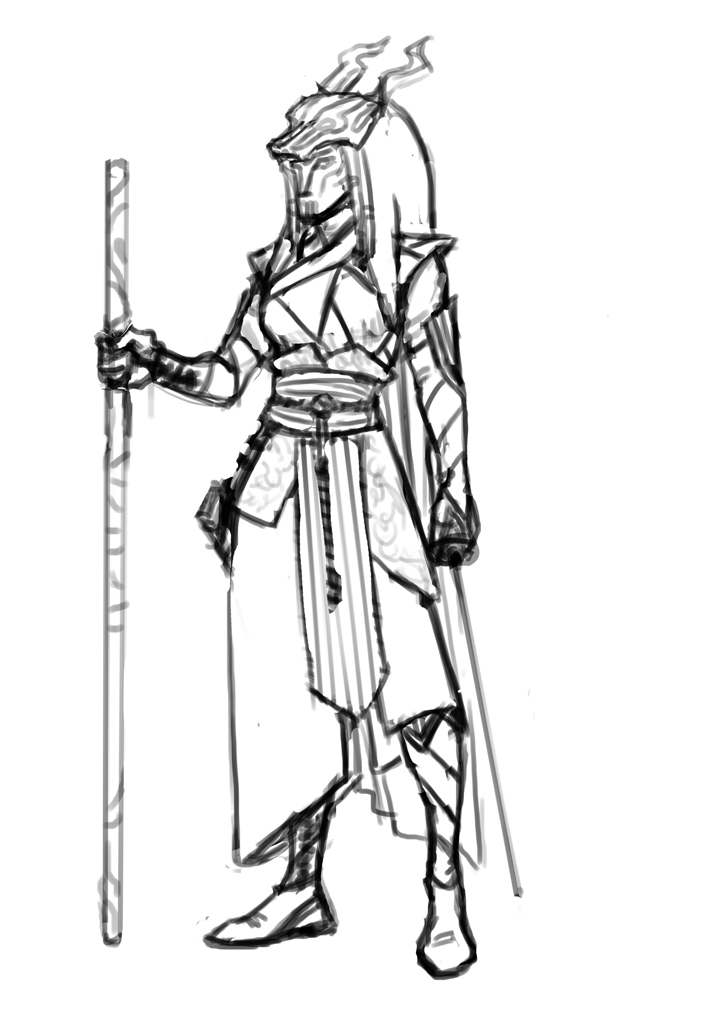 I have started a base model for the characters in Max that I can take into z-brush. It's loose enough that I can still do some more concepts to make sure the designs are really solid before doing any heavy sculpting work.
Below are the earlier images that I created for Yksi and Kaksi. I didn't say anything about their armor being 100% practical right?