As I no longer have a Deviant Art page I suppose I can upload some of my older sketches that I still like.
Below: A few sci-fi fashion designs.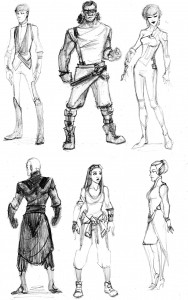 A redesign for Sephiroth from FF7 that was for some contest, I think. Looks rather Raiden-ish.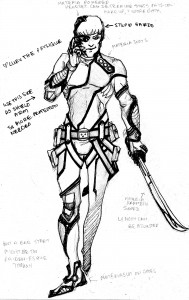 These are sketches of my character Nasira. She's been evolving since I was sixteen, and her story is finally taking shape. I wasn't ready to tell it when I was younger and less experienced. The second image is Nasira and her eccentric [read bonkers] mentor. I really just loved the idea of having some guy with crazy hair and a dhoti.
True story.