Alright holidays are over for now. I did manage to do some drawing! Being in the middle of the desert there are no regularly schedule life drawing classes, that I know of.
Thankfully there are several decent collections available on the Kindle. I downloaded a couple and have been practicing the Force ideas from my previous post (no, not the midi-chlorian type). It's been a bit hard to grasp, but determination is key.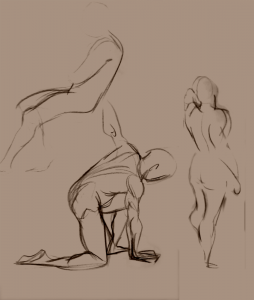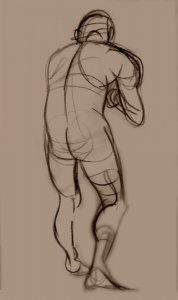 This one is my favorite so far. I feel like I was really able to get some of the energy in the pose. With more practice I think I'll be able to push it further.
An example of how sometimes a drawing just doesn't work out.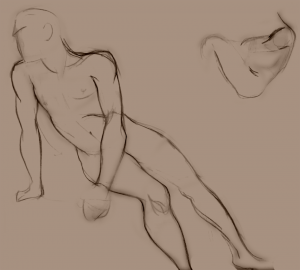 I still need to work more on thinking about the mass of model, and not just about the outlines. Feeling much more confident about my actual lines though.